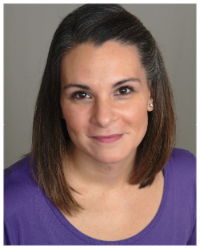 After completing her journey as a gestational carrier, Monica knew that she wanted to pursue a career in surrogacy on a professional level. She has joined The Stork's Nest as a Gestational Carrier Program Coordinator and she will work closely with gestational carriers throughout their journeys to ensure that they have a positive and supportive experience. Monica is caring, compassionate, and eager to help all current, and future, gestational carriers through their journeys.
Originally from New York City, Monica moved to Indiana so that her husband could pursue a career as an Air Traffic Controller. Prior to moving out of NYC, Monica worked as an Office Manager at an Executive Recruitment firm where she was responsible for the overall operations of the firm. She has also held several different roles within the finance and hospitality industries. While in Indiana, Monica worked as a Team Leader at a Global Engineering firm. It was during this time when she realized that fulfilling her dream of helping another family grow theirs was something that needed to become a priority. Being a gestational carrier is something Monica dreamed of for a long time and she is thrilled that she was able to fulfill not only her dream, but the dream of the family that wanted nothing more than to expand their family.
In her spare time, Monica enjoys cake decorating and spending time with her husband, Byron, and their two sons, Antonio and Dominic. When she's not in the kitchen, you can find her at the ballpark as both of her sons play baseball.
You can email Monica at monica@storksnestagency.com.